RISE UP TO YOUR POWER WITHOUT MAKING NOISE –
Support platform for WOMEN in male dominated industries.
Leadership Coaching For Women Leading In Male Dominated Industries

As industry experts, we help women who are working/leading in male dominated industries to navigate their leadership growth with ease and confidence, without fear of failure.
(It is our aim to make leadership easy, by providing coaching and support platforms for women leaders to provide positive change to their organizations while, enhancing their individual potential to grow into their next level of leadership and ultimately promote coexistence of genders in male dominated work spaces)
Self-Leadership Book for Women Leading in Male Dominated Industries
This book is a referral book which offers 52 Self-Leadership tools to assist women in navigating their leadership career/growth with ease and confidence, without fear of failure. It helps women to emerge as best female leaders in male dominated industries through having conversations with self, subordinates, colleagues and superiors. In this book you will also find recommendations on how to approach leadership in the male dominated industry while building a productive team.
(get a free leadership book when you sign up for any of the programs)
Establish Your Leadership Identity (Leadership Brand)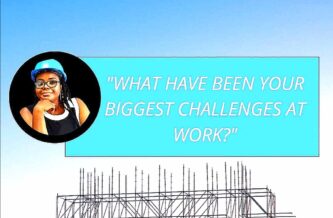 Do you have a challenge that you need to address in a month? Then you have landed on the right platform. you. Achieve fast and best results through proven strategies from a mentor who had similar challenges. Differentiate yourself by being known for your best strengths. Women need a competitive advantage in order to climb the corporate ladder. Our mentoring program is designed to help women identify what they can be known for and use it to produce required results. Our mentoring program is conducted for one month with an option to extend.
Unlock Your Leadership Potential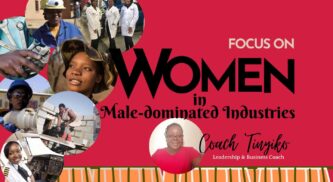 One on One Coaching
(Individual Coaching)
We help women who are facing unique challenges and feel to discuss them out of a group setup. This coaching process afford an individual the opportunity to work privately with a coach and arrive to a desired solution comfortably as per your own arrangements. It is recommended for its flexibility, individual level of engagement and safe space for your level of vulnerability as a private person.
Master your decision making skills through practical case studies that challenges your innovativeness by tapping into your educational knowledge, intellectual skills, intuition and wisdom during disciplinary hearings and reprimanding sessions.
Shorten the Time to Hone Your Leadership Craft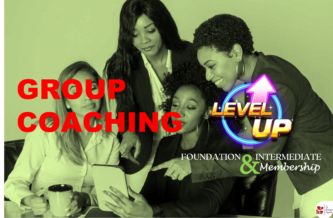 Group Coaching Programs Tailor-Made for Women Leading in Male Dominated Industries
Our programs address the most common challenges that women face when leading in male dominated industries. On monthly basis you get to attend 1 or 2 online sessions (as per your membership agreement) with your leadership coach guided by the chosen program. You get to be added to a private Facebook group in order to learn from others through videos compiled over time from other coachees with similar challenges. This is knowledge transfer made easy while working towards a common goal.
Club For Women Working In The Male Dominated Industries
WHO ARE THE BENEFICIARIES OF THE
TM EMPOWERMENT CIRCLE SUPPORT PLATFORM?
1.Women entering the male dominated industries.
2.Women who are already working in the male dominated industries.
3.Women leading in the male dominated.
4.Women who are lead by males.
5. Women who feel overwhelmed in their work spaces due to males presence.
6. Who needs strategic approach to leading a combination of traditional mature men and millenials.
7. Who needs a leadership approach in encouraging the coexistence of both men and women in working spaces.
8. Women entrepreneurs in male dominated industries.
WHY ARE WE PROVIDING THE SUPPORT PLATFORM?
1st: The wage bill amount up to 40% of the business budget in some instances so, it is imperative to make sure that the job is done via knowledgeable, motivated and trusted leaders. Enhancing your leadership potential will benefit both the employer and subordinates. We then help you to grow your leadership development with ease and confidence without fear of failure.
2nd: We also understand the pain of women, working in the industry that society has categorized as the industry for a certain gender.
3rd: We understand the obligations of being a leader and the need to level up to your position while owning up to your leadership role, Hence we provide tools that will help you balance your leadership growth without loosing yourself worth.
4th: We are capable of helping you build your productive team that is capable of understanding and making sure that the organization's vision is achieved.
5th: Our lead coach has 22 years + experiences in the areas that we specialize on, leadership for women in male dominated industries, productive team building and corporate business leadership. She studied MBL with UNISA, qualified as a coach with Yelusa and maintain membership with COMENSA(Coaches and Mentors Of South Africa) Body. She currently has more than 200 hours of professional coaching.
6th: Our coaching and support platforms are custom based and programs are subjected to change according to customer expectations.
Tinyiko structured my goals to suit me. I like the fact that her coaching methodology is not a one size fits all method. If you want to see results and succeed in all your goals Tinyiko is the best coach to be with. I've been with Tinyiko since January 2023 and the shifts I'm experiencing are great and even scare me. This is the best investment I've ever made. I even feel like the investment I made is little from what I get from my coach. I am no longer comfortable to be in my comfort zone. I have never had such a coach and I really appreciate it.
Thank you Tinyiko for what you have done for me and continue to do as my coach.
Tholakele Malinga
Finance Manager AGA(SA)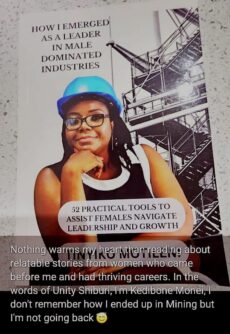 Nothing warms my heart more than reading about relatable stories from woman who came before me and had thriving careers, in the words of Unity Shiburi. I'm Kedeboni Monei, I don't remember how I ended up in mining, but I'm not going back.
Kedibone Monei – Mine Overseer
I have been in the working environment for about 9 years, in all those years I have beenfinding my way through the right doors by luck. In 2021 I discovered coach Tinyiko on Facebook and one line that stood out for me was "contact me when your ready" It is only when I made contact in September 2022 when I understood this line. I must say this has been the best personal development decision I've ever took. Her coaching techniques touch the base of the problem and aims to resolve holistically.
Read the rest of this success story.
Coach has been able to assist me in the following areas:
My leadership skills in the male dominated industries has been harnessed

I am able to rock up at my best self each day

My communication skills have drastically increased, I am able to delegate and ask for what I want

Managing my seniors and subordinates is becoming easier

My confidence level has increased

The self development learnings are trickling down into personal relations as well

I highly recommend coach Tinyiko if you're ready to change your life
Tsakane Baloyi – Demand Supply Analyst/Champion
Since I started a small business there was a time I thought the business was running without direction, through coaching that's when I've realised that it did have a direction but I was not using it (MY COACH)
Nesthar Mosoma – Entrepreneur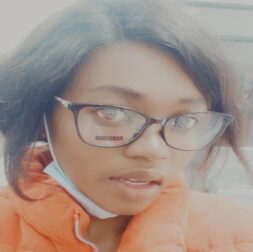 Coach Tinyiko's ability to really see me, she helped free the potential in me. Like most women, so much of what I do at work and at home is worthwhile but invisible and fragmented. Working with her helped me value what I do and gave me the courage to do things in a bigger, more visible way.
Xolile Chabalala – Quality Controller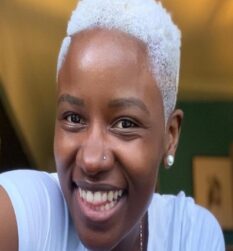 Working with Coach Tinyiko really helped
me with a sticky situation I was had at work and I found that in the session we had I was able to shift my perspective from being a victim in the situation to being a victor instead and find a way of moving forward that reinforced my new attitude.
Ofentse Tsipa – Key Account Manager
Just in one session, only less than an hour of coaching, Coach Tinyiko helped me pinpoint my why? I can't go into detail but let's just say it was always there and I just needed a coach to point me in the right direction. There is so much I obtained from the session, practical guidance which by implementing has resulted in significant changes, not only for me but my loved ones as well.
Tumi Phiri – HR Manager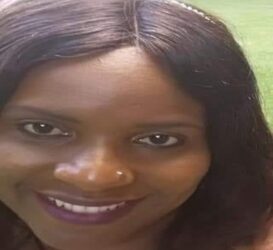 She helped me in managing my time from preparing kids to school, myself to work, my weekend too her advice and coaching helped me even made me have fewer fights with hubby who always complain about my poor time management. Am looking forward to financial management and self-discipline sessions. We also did a bit of business venture side which I still need to finish and come back after I have other sessions.
Patricia Gomwe – Sales Consultant/ Entrepreneur
The sessions I've had with Ms. Motileni has made a positive impact in my life, all we touched on during our session about how to grow me as a writer and my confidence, how to get in touch with my spirituality as a whole has made me be more than just a 21 year old. It has made me plan and protect my future and its light, She gave me a head start and I'm entirely grateful.
Karabo Rakgole – Shop Assistant
In November 2021, I was promoted to a new role that took me from driving and delivering results by myself to working with and being accountable for a team of three members. Within the first month, I realised how overwhelming it was even with the several advises I received on how to succeed in my new role. I got the advice but just did not know where to start and how to apply it. It was around that time when I saw Coach Tinyiko's Female Leadership Coaching Programme advert on Facebook, and it nailed the challenges I had.
Read the rest of this success story.
One of the first challenges, even before I joined the program, was overcoming doubt and empty pride. I knew I needed help and fast and so I finally decided to join the program on 2 Feb 2022. I reached out to the Coach via WhatsApp. I have to say I treasured the urgency I was allocated. She called me same day, we set up and had our first meeting on 06th Feb 2022.
Coach Tinyiko started me on the program with 'Self-awareness' – getting to know my Personality style amongst others. I honestly did not think I needed to do all these tests/questionnaires as I believed I knew myself very well. I got to see that these steps were fundamental in charting a program tailor- made for me. Never did I feel like I was living someone else's career life, but the lessons were specific to me and my journey. Coach Tinyiko constantly referred to my empowering career strengths, leadership traits, empowering values, leadership weaknesses and limiting habits which came out of the exercises. In so many ways the self-awareness facilitated me to Level Up.
Self-leadership/self-development program made me more aware on different ways of making decisions and which capacity I used most. I was, and still am, very intrigued by the intuition mindset capacity I have noted that I need to employ my intuition more. The lesson on Communicating feedback to difficult employees stands out for me, as I was able to turn around a relationship that was hostile to a pleasant one employing wisdom – one of the mindset/ decisions making capacity. The Coach emphasised on what was important in the situation and having that in the back of my mind encouraged me to Level Up.
The program has not only transformed my career life but my personal life too. My best friend recently said to me 'My friend you have grown, the Phumi I know would not talk/behave like you'. It is just amazing how the program taught me to be more appreciative of my personality and leadership style as a continue my journey to Level Up.
If you are a female leader in a male dominated industry and require to Level Up, it is about time you take a leap of trust and allow yourself to embrace the transformation your leadership journey is calling for.
Phumzile Mmakola – Quality, Health And Safety Specialist
TINYIKO MOTILENI
(Leadership Specialist and Business Coach)
MY COACHING PERSPECTIVE AND PHILOSOPHY
"Coaching on openness to new ideas is how I keep clients growing by enhancing their natural wisdom and discernment that everyone holds." – Tinyiko Motileni
MY SPECIAL INTEREST AND COACHING NICHE
I'm passionate about supporting women who are leading in male dominated industries.

Leadership and Personal Development