Self-Learning Books,
Courses
And Masterclass Replays
TINYIKO MOTILENI
Leadership Specialist and Business Coach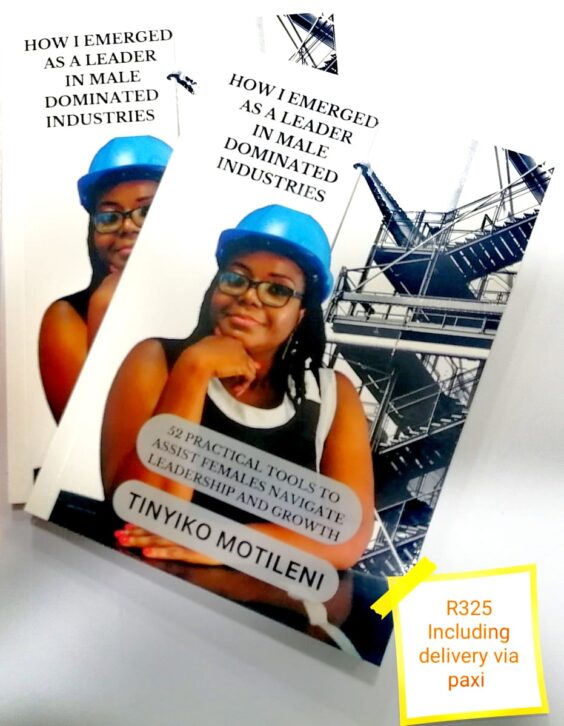 HOW I EMERGED AS A FEMALE LEADER IN THE MALE DOMINATED INDUSTRIES
52 Self-Leadership Tools To assist FEMALES to Navigate Their Growth As Leaders in Male Dominated Industries.
Abstract
This book provides tools that will guide female leaders to navigate their growth with ease, comfort and confidence in the male dominated industries, without fear of failure, in order for them to emerge as great leaders and inspire the next generations of leaders. The book also brings about awareness of how to deal with abuse and hardship that women can be subjected to in the hands of both white males superiors / colleagues and black males subordinates in male dominated industries. Moreover the book stems to encouragement to black and white males who are interested in behavioural change, to stop negative treatment towards female leaders and contribute in creating the next generational male leaders who can coexist and share the working spaces with Females while being great supporters of female leaders.
Tinyiko Motileni
Born a Leader in the Male Dominated Industries.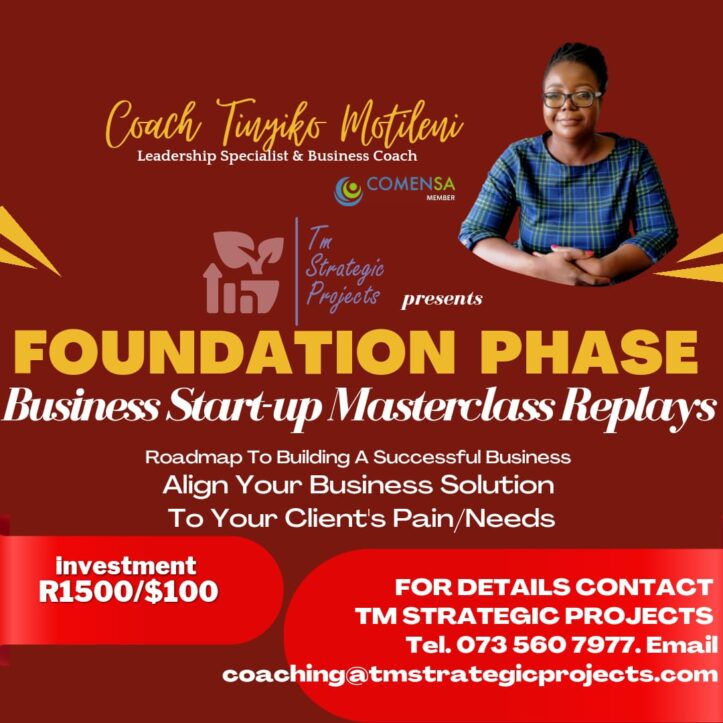 Business Startup Masterclass Replays
Roadmap to starting a successful business
(Align your business solution to your client's pain / solution)
Cost: R325.00
Including delivery (by Paxi, Pep Couriers)
Make payment via Bank transfer
Bank: FNB
Account Holder: Tinyiko M Strategic Progects
Account Type: Business Account
Account Number: 62903118801
Bank Code: 250655
Send Proof of Payment, including your nearest pep store location/Mall for hard copy collection via email to coaching@tmstrategicprojects.com or WhatsApp (+27) 73 560 7977, Then look out for couriers' SMS's
Finally collect your book at your nearest Pep store (delivered via Paxi courier services)